Description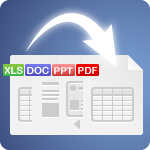 ALMOST ANY FILE FORMAT TO EXCEL
Table structures from a wide range of formats can be transferred directly into Microsoft Excel. Convert tables in MS Word, PowerPoint, XPS and more into Excel spreadsheets. Quickly retrieve data from external business document sources other than the PDF.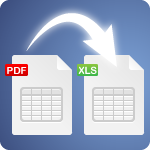 PDF TO CSV WITH CONFIGURABLE DELIMITERS
Eliminate the need to convert PDF to Excel as an intermediary step in data processing workflows. With Able2Extract Professional, you can directly export PDF to CSV (Comma Separated Values) and TSV (Tab Separated Values) formats. Generate and work instantly with raw text formats for IT professionals and data analysts.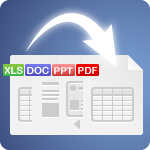 VARIOUS FORMATS TO PDF
Convert any digital format that can be printed to the PDF format. With Able2Extract Professional 12's advanced PDF creation capabilities, you can switch back and forth between data extraction and data preservation. PDF document management is now easier than ever.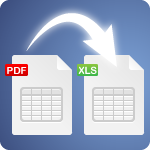 PDF TO EXCEL
Able2Extract Professional 12 is known for its PDF to Excel conversion technology. Its Custom PDF to Excel conversion allows you to manually designate the column and row structure of your data. Preview your results first and get perfectly formatted Excel spreadsheets just the way you need them for analysis and calculations.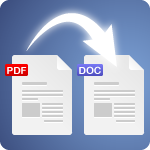 PDF TO WORD
With enhanced PDF to Word conversion, Able2Extract Professional 12 makes it easy to turn critical PDF content into complete Word documents you can edit. Select from the available Word output variation: Frames, Standard, and Text, for varying levels of editing.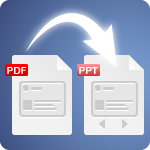 PDF TO POWERPOINT
Able2Extract Professional 12 will let you transfer visual content and business presentations in the PDF format into editable PowerPoint slides. Edit and polish off your keynote content in Microsoft PowerPoint to create slides that impress both board members and colleagues alike.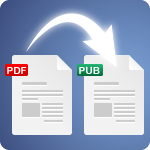 PDF TO PUBLISHER
Improve upon content intended for professional print. With Able2Extract Professional 12 you can unlock graphics and archived print material for easy content generation. The PDF to Publisher conversion lets you reclaim, edit and interact with PDF content right within Microsoft Publisher.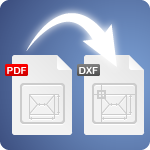 PDF TO AUTOCAD – RECOVER CAD DRAWINGS
Professionals in the architectural, engineering, construction, and manufacturing industries can also make use of Able2Extract Professional and its PDF to AutoCAD conversion. Convert PDF to DWG and DXF, while retaining vector graphics and text. Gain control over AutoCAD content you can work with freely in other CAD applications.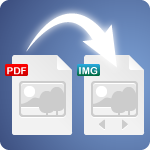 PDF TO IMAGES – MAKE PDF IMAGES USEABLE
Able2Extract Professional 12 can accommodate the needs of even the best of graphic designers. Its PDF to Image conversion provides you with PDF to JPG, BMP, PNG, TIFF and GIF. You can apply image specific settings for your conversion such as DPI, image resolution, GIF animation speed, JPEG quality, and more.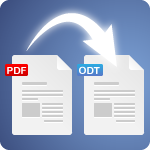 PDF TO OPEN SOURCE FORMATS – CONVERSION TO OPEN SOURCE FORMATS
Clients using an Open Source suite instead of Microsoft Office? No problem. With Able2Extract Professional 12's PDF to Open Office conversion, you can switch over and convert to formats native to Open Office and Libre Office: Writer (ODT), Calc (ODS), and Impress (ODP).
 WHAT'S NEW IN ABLE2EXTRACT